Your application
Throw away your doubts and apply! It's easy, in just four steps.
1
Online application
Fill out our online form and write a few lines about yourself. Tell us about your passion and why we should definitely get to know you.
2
First meeting
You made us curious! We'll invite you to our office and take some time to get to know each other better. Let's discuss all the details and answer each other's questions.
3
Your day at Fusonic
If we've sparked on both sides, we definitely have to see each other again. Preferably a full day so you can get a feel for what it's like to work at Fusonic.
4
Welcome to the team
Deal? Deal! We matched and you'll become part of the Fusonic team. Welcome! 🎉
Want to know more?
We are always working on creating and maintaining a brilliant work environment where all team members feel comfortable and empowered. How do we score in this regard? Kununu shows us!
Do you have any questions, requests, ideas or suggestions? Then bring it on.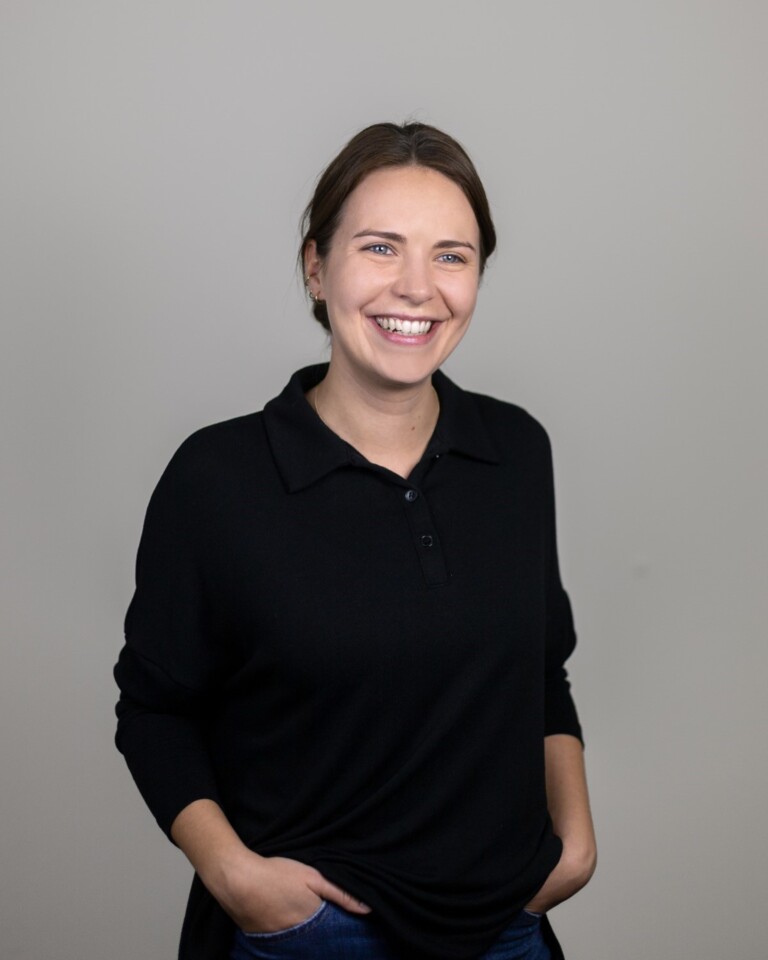 Jamine Ponudic
People & Organization Manager
Friendly workspace.
Forward thinking.
Flexible working
We work when and where we are most productive – completely flexible and self-determined. Our flextime arrangement without core working hours and our remote regulation "⅓ office, ⅔ your choice" make it possible.
Profit sharing
Our success is not based on individual performance, but on our collective effort. That's why every year between 7% and 20% of the previous year's profit is distributed to the team.
Unique Office
Event space with bar, relaxation room, team spaces with stand-up areas, office shower and much, much more. Wishes come true on our 800 m².
Work-life balance
We think all-in contracts and collecting overtime are out! Your time belongs to you. You need more of it for yourself, your family or a private project? No problem, let's find a working time model for you.
Training
Knowledge and know-how are our most important resources. Whether classic further training, conference or mentoring - if you want to develop your skills, you have our full support.
Latest hardware
What makes a smart head with nimble fingers go crazy? Not our hardware! It's always up to the latest standards, so it can keep up with you.
Wellbeing
You get a height-adjustable table and can drink as much fair trade coffee or tea as you like. In addition, fresh fruit and snacks are always available and at lunchtime there is a meal voucher worth € 8 per day.
Free public transport ticket
We want to change the world. Let's start at the front door: Fusonic gives every team member a climate ticket VMOBIL.
Work from anywhere
Off to the workation! Have you always wanted to work from Denmark, South Africa or anywhere else in the world? Address it, we support you!
Team spirit
Each and every one of us makes an important contribution to the success of our projects and that has to be celebrated! Whether it's a cooking course, a skiing day or the notorious Fusonic BBQ – only the best for the team!
Salary in Bitcoin
We believe that digitization is also revolutionizing the topic of money. For all like-minded people there is the offer to have part of the salary paid out in Bitcoin.
Pool cars for you
Your are planning a weekend trip to Innsbruck or bulk shopping for the garden party? Our ID.3 are also available for private trips – for free!
Join the team, land the dream!