Device management supports secure control and monitoring
The NeoIoT device portal supports the engineering team in the commissioning and support of several thousand measuring devices. This saves time and improves quality through the preventive detection of incorrectly installed or defective devices.
The project started with the development of a technical prototype to demonstrate the benefits. In the second step, NeoIoT was put on a stable basis to implement further functions.

NeoVac measures and calculates the energy and water consumption for over 400,000 homes in Switzerland. With its portfolio, NeoVac AG covers the complete spectrum from measuring devices to energy monitoring.
Our services
All measuring devices in one overview
The meters are distributed all over Switzerland and managing the devices is therefore a challenge. With the representation of buildings, it is possible for the first time to see where which meters are installed.
Filter defective devices by click
The device overview shows the most important values per meter. This allows defective devices to be filtered out quickly.
Analysis of individual devices
In a detailed analysis, the transmission values and messages of a specific device can be checked.
Outcomes
< 1 %
Error rate (even less), instead of the previous 15 %.
24 h
after commissioning, transmission failures are detected (previously: after 30 days)
1.3 Mio.
Messages per day from currently approx. 48,500 active devices
Automatic calculation of the signal quality
The device portal not only shows all devices and their locations, but also their signal quality. An algorithm calculates how long a radio transmission takes for a certain amount of data and at what power the data is sent.
With the help of the algorithm, »faulty devices« are also displayed and can be replaced at the next opportunity.
Current data from 48,500 meters available at all times
The algorithms of the device portal process extremely large volumes of data. Information from around 48 500 devices flows into the system every quarter of an hour. The trend is rising, as NeoVac plans to soon use 1,000,000 devices and retrieve the data every minute.
The measured data can be viewed at any time per meter. The raw meter data is converted into a uniform format, matching the protocols and standards implemented by the meter.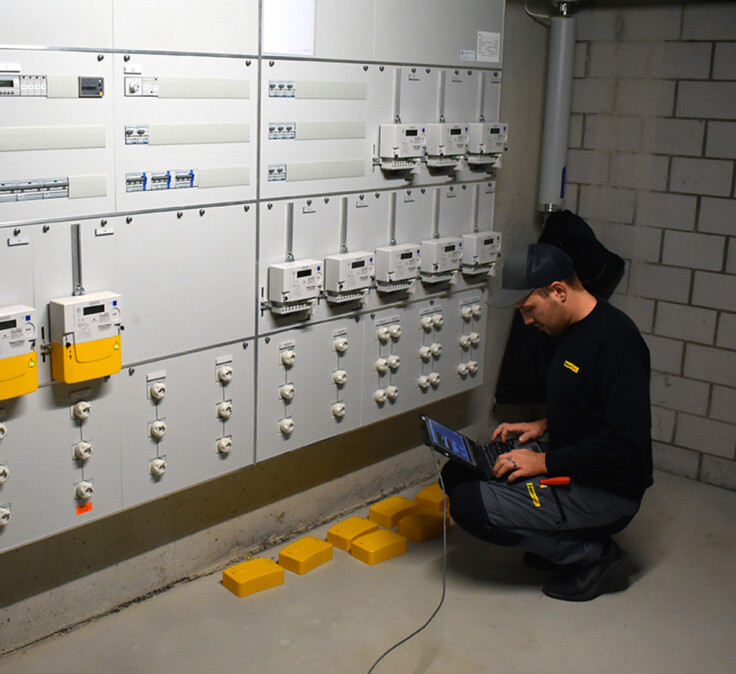 Control and transparency reduce risks
Just 24 hours after commissioning, NeoIoT detects whether a device is working. Previously, this process took around 30 days. As a result, the response time has been greatly reduced and the error rate has dropped from 15% to less than 1%.
The experts can react quickly to defective devices and rely on the transparency in the device portal for follow-up support.
Authentication via passwordless login
Users request a link each time they log in, which is sent to them by e-mail. To log in to the device portal, they simply click on the link and are taken directly to the portal.
Tech highlights
The sophisticated technology makes everyday tasks more efficient and retrieving thousands of messages easier.
Login without password
After entering their e-mail address, created users receive a link to log in and can then access the application without a password. Managing passwords is therefore completely eliminated.
Time series database
The IoT data from tens of thousands of devices is stored in an optimized database. The database of over 570 million messages and 3.7 billion data points can be queried and analyzed with high performance.
Amazon SQS
The reception of over 1.3 million messages per day is handled by a highly available message queue. This means that no messages are lost even over extended maintenance periods.
Review instances
Each feature automatically receives its own review instance in the cloud infrastructure during development. In this way, all changes are tested quickly and in a practical manner.
Application monitoring
We use tools such as Sentry or UptimeRobot to monitor the application. They detect errors that can be fixed before a user notices them.
Docker container
The developed applications are operated in Docker containers and started on several instances depending on the workload. The biggest advantages: high reliability, good scalability and fast response times.
Technologies used
Angular
.NET
DevExpress
PostgreSQL
TimeScaleDB

Let's create something great together.