Own app for internal communication
The introduction of the employee app myRATTPACK is a milestone for internal communication. The app supports modern employee communication and many tasks by simplifying everyday processes: managing working hours, uploading sick notes and sharing company news.

With the company app, RATTPACK also reaches employees without IT identity, i.e. without access to computers. Everyone can be reached simply and easily via smartphone, whether in production, in the office or in the field.
RATTPACK is a major player in the packaging industry. With subsidiaries in Germany and Austria, the company stands for diversity in the packaging industry.
Access to internal information
In agile companies, easy access to information plays a major role. That is why employees can use myRATTPACK to see directly how many hours they have worked or how many days are in their holiday account. The company app answers questions that are normally asked in HR at a glance and thus relieves the HR department.
Simple sickness notification
Sickness notifications also work effortlessly with the employee app. The doctor's confirmation can be sent directly to the HR department through a streamlined form, where it is directly processed and confirmed.
Team supplied with info
When is Christmas leave this year? How do I call in sick? The employee app answers recurring questions directly in the FAQ section. This is particularly valuable for new employees, who can proactively obtain information here.
Employees recruit employees
In the employee app, vacancies are shared with the whole team, so all employees can participate in the recruitment process and the company's reach grows.
Outcomes
With the app, RATTPACK has the possibility to reach all employees easily, quickly and barrier-free.
of the 500 employees can be reached without a PC workstation in seven factories
channel for sickness notifications, which are handled centrally
less overtime, thanks to transparent time recording
An employee app in 45 days
We set ourselves a tight schedule for the development of the employee app: we focused intensively on the essentials for 1.5 months in order to extract the maximum added value for RATTPACK in the sprint. By involving the employees, myRATTPACK contributes to a good working atmosphere, motivation and more efficient processes.

Despite time pressure, the design is already set to cover many more functions in the future. It serves as a guideline for further developments.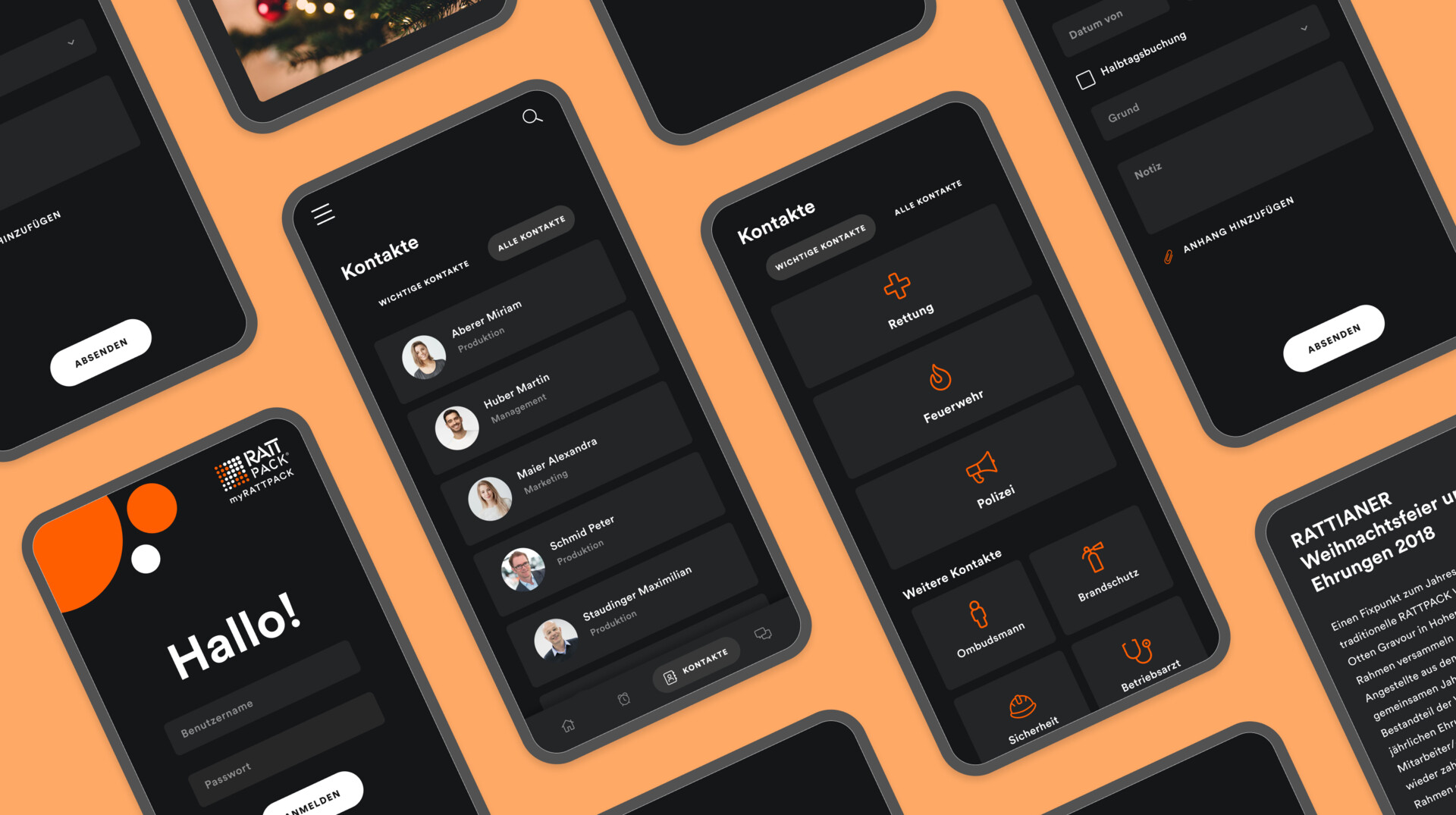 Digital pinboard
The newsfeed of the company app is the new digital pinboard for the entire company and serves as a central source of information. All employees can be informed about news, events, etc. via this monitor.
It replaces the classic "notice board" in a convenient, time-saving and centrally controlled way. In this way, it supports the optimal flow of information in the company.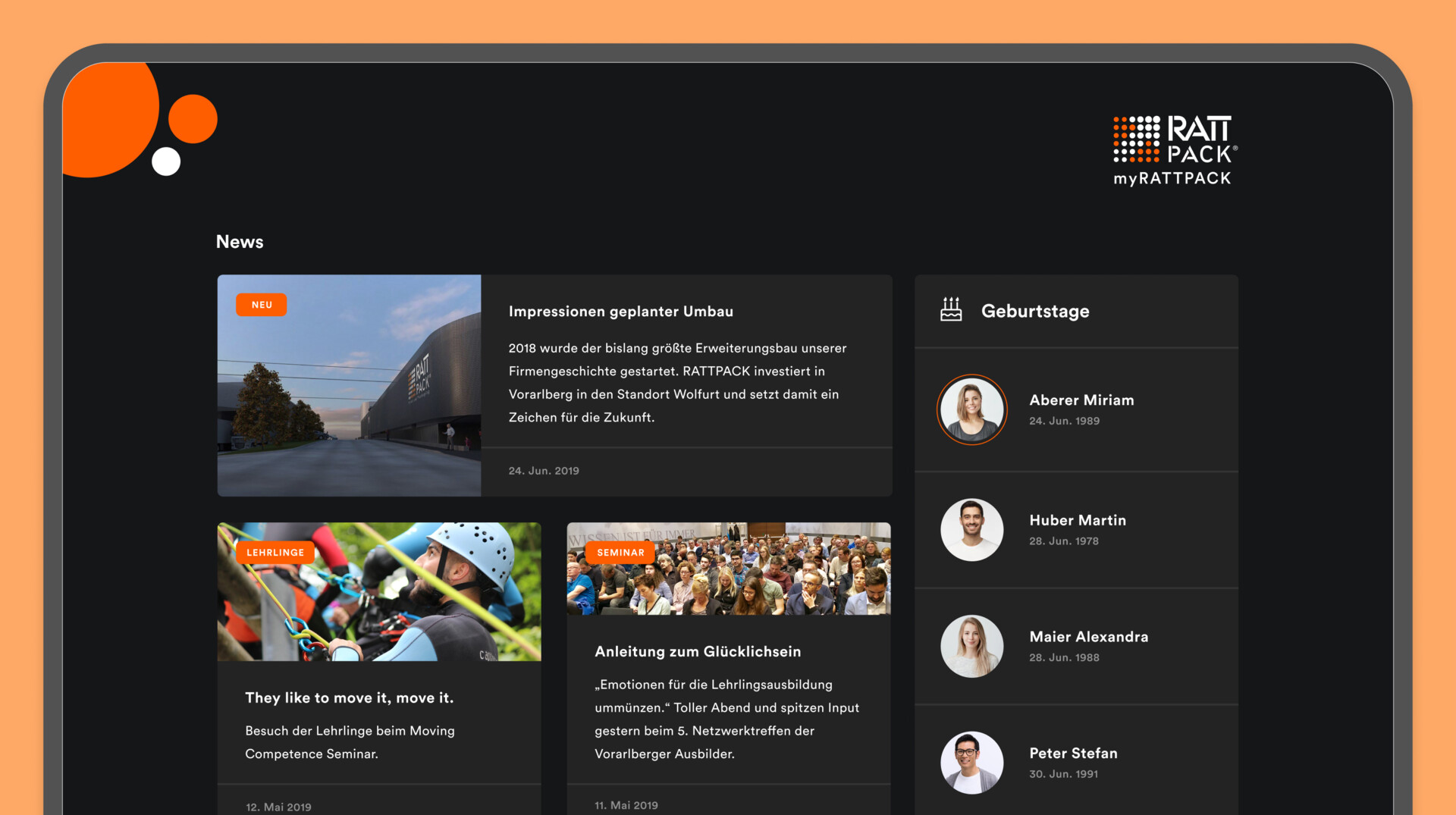 Used technologies
Angular
.NET
Storybook
Amazon Web Services
GitLab

Let's create something great together.